Taking Your Fleet Graphics to a Whole New Level Instantly
The KWIK ZIP gets your advertising message out there quickly and makes your vehicles look the best ever!
EPIC Worldwide has marked the fleets of dozens of Fortune 500 Companies, including Anheuser Busch, Dunkin Donuts, Disney, Mercedes-Benz, Molson Coors, Walgreens, Subway, SHAW Industries, and Dean Foods.
Fleet Graphic Increase Sales
People actually see your ad messages on trucks and trailers. It's advertising where nobody can turn the page or change the channel.
Time is Money, Eliminate Downtime
Graphics can be installed initially in an hour and graphic change-outs zipped off and on in minutes, quickly making an old trailer look brand new.
Easy and Inexpensive Graphic Change-outs
Change graphics at less than 1/2 the cost of decals. No expensive decal removal cost or paint and body work required – ever!
Retire Vehicles with Ease
Vehicles can be taken out of service in an hour, with much higher resale value since protected sides still look new.
KWIK ZIP is 100% Green
The KWIK ZIP can be reused and moved and it's 100% recyclable.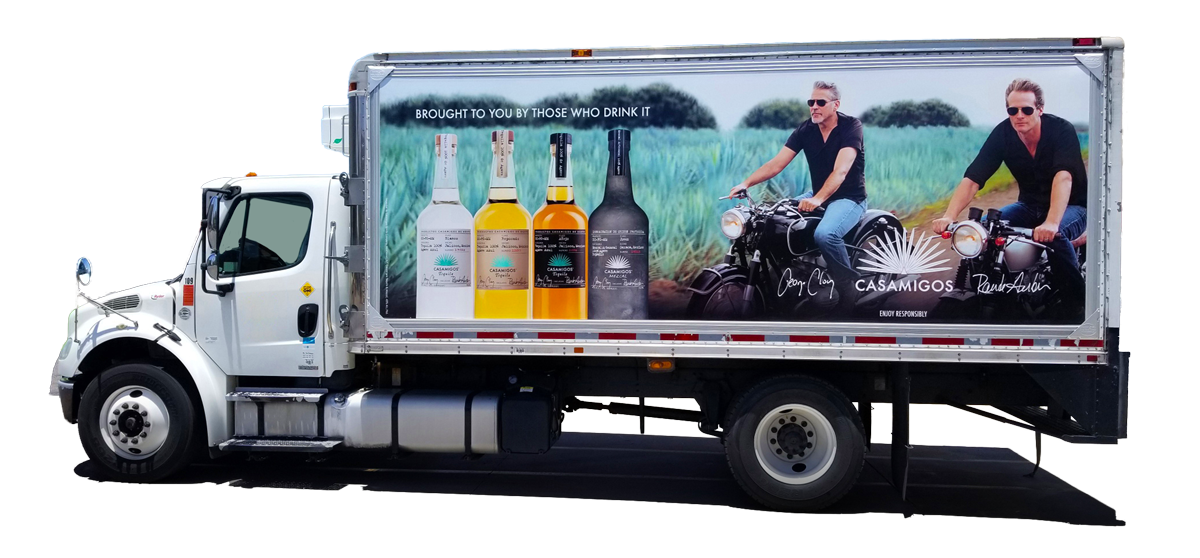 EPIC has been a great partner in supporting the growth of our program. Even with participation in the wrap program increasing by
over 300%, EPIC continues to provide a seamless process for both us and our supplier partners from start to finish each time.

VP Supplier Strategy and Business Development at Southern Glazer's Wine & Spirits- October 2019
We have been using the KWIK ZIP for over ten years., the frames and graphics not only look beautiful but are durable and have held up for over a decade in our brutal northeast environment.

 Peter Mastrodomenico, CTP
Fleet Manager
Cumberland Farms








KWIK ZIPPER Hand Tool
• Allows graphics to be zipped off and on in minutes.

•HUGE mechanical advantage....it tensions
Rhino VinylTM to the tune of 300lbs per linear foot.

•Graphics are tight as a drum head and never
need to be retention. Next






The KWIK ZIP Frame
Aircraft Grade Aluminum… Beautiful inside & out.

• Anodized and hardened to T6

• Light in weight, but heavy-duty to handle the
brutality of the trucking environment

• SMART Design allows for graphic installs and
change-outs in minutes.

• Fits inside trailer rails






The Fasteners
Rivets are proven to be the best way to secure the frame…

• Safe and Secure

• Causes No Damage

• Water Tight

• Rivets makes removing the frame easy and fast.

After years of service, one would never know a KWIK ZIP Frame was ever installed as vehicles look like new.





The KWIK ZIP Graphics
- 28 oz. Fleet Specific Rhino Vinyl™.

• Special underlying base cloth keeping the graphics from getting damaged.
• Ultra-smooth finish also keep the graphics clean.

- Graphics are coated with Armor Shield™ Top-Coat,

• Glossy and UV Protection and
• Graffiti cleaned off in minutes

- Graphics are vibrant and luxuriant in color, ensuring our clients get the best results and leave a lasting impression.

- KWIK ZIP graphics are great long term solution.

- KWIK ZIP Graphics performs much better than decal.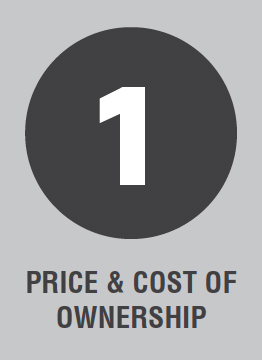 Decals are expensive to purchase,
install, change-out and retire and can
cost tens of thousands more than the
KWIK ZIP for the life of the trailer.
With the KWIK ZIP, graphics can
be changed for less than 1/2 the
cost of decals.
Vehicle retirement is easy and
inexpensive.
Resale value can be thousands
of dollars higher since the
protected trailer sides still look
like new.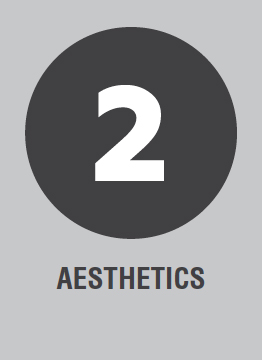 Decals show every tented rivet, ding
and dent and cannot make an old
trailer look new… your message is
highly interrupted.
The KWIK ZIP hides "the stuff" you want to hide with a seamless, glossy, anti- graffiti image.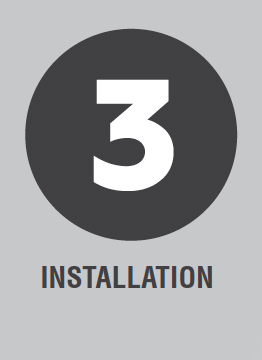 Installing decal is not easy, fast or
inexpensive and can take 6 to 10
hours per vehicle. Some report 2-3
weeks with paint, body work and
decal removal considerations.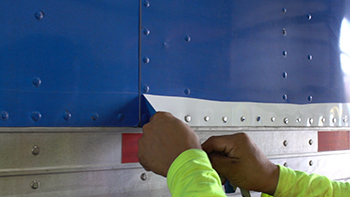 The KWIK ZIP can be installed in approximately an hour – both sides complete.
Check Out Our Featured Clients