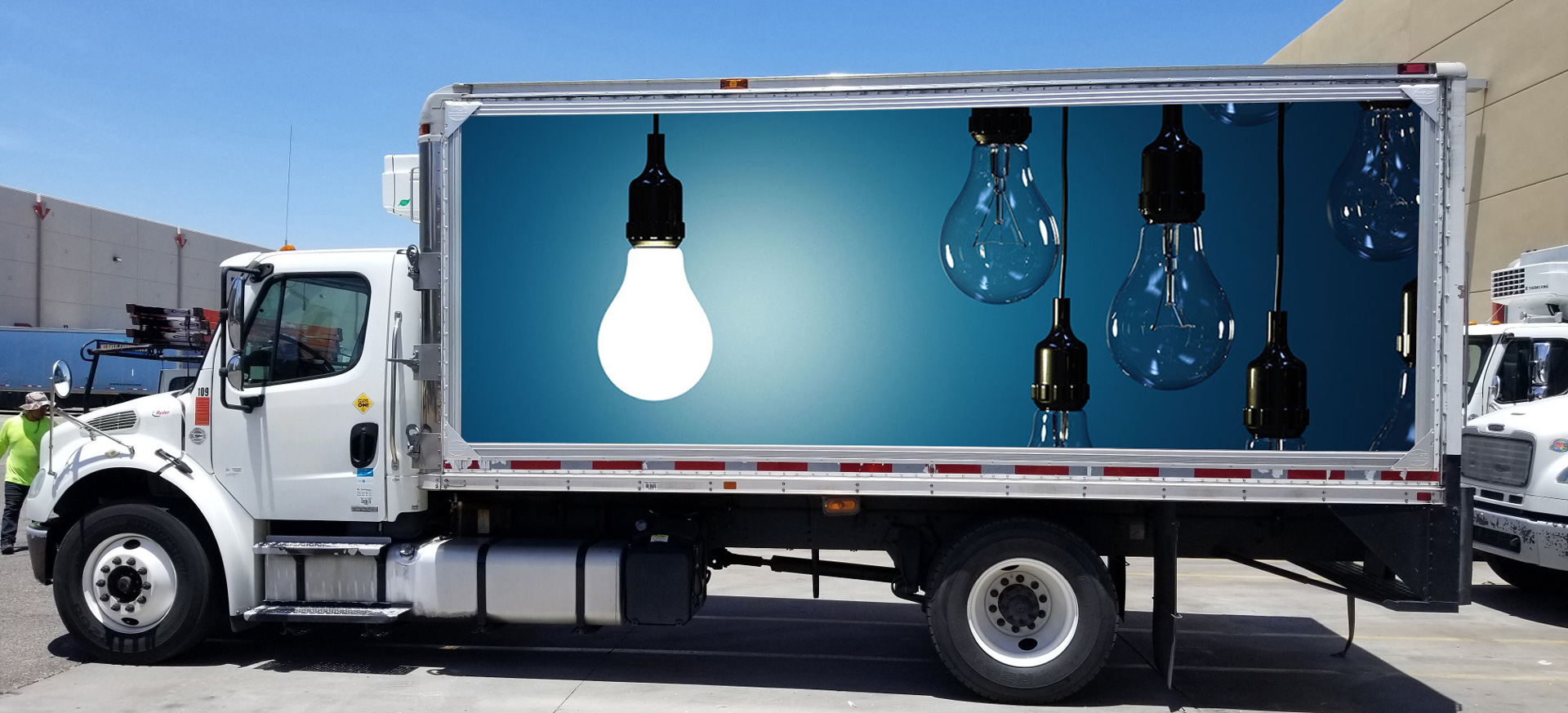 Think outside the Box (Truck)
We help our clients significantly increase their sales and market share by strategically utilizing their "billboards on wheels" to get their marketing messages OUT and customers IN the door or shopping online. We have designed programs for customers, creating a new profit center to generate millions of dollars each year by selling the ad space on their Fleet Media.
EPIC has created products and systems that have revolutionized this industry. The KWIK ZIP allows fleet graphics to be zipped on and off in minutes, saving our customers days of downtime and thousands of dollars in graphic costs.